HemoNED Annual report 2022 available!
03/07/2023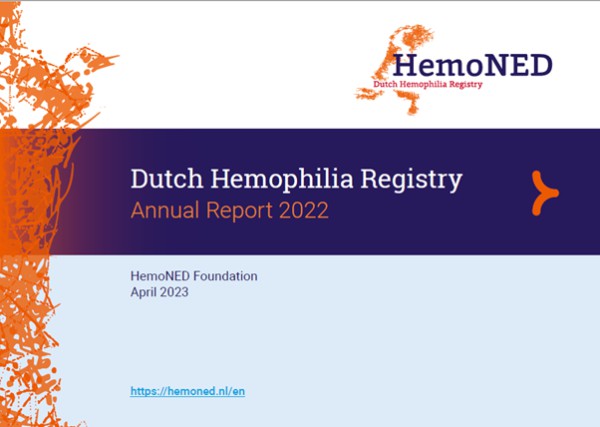 The HemoNED Foundation publishes every year an annual report containing data and trends from the HemoNED Register and the VastePrik app.
The report shows the increading number of participants included in the registration In addition to hemophilia A and hemophilia B, alsomore and more von Willebrand patients are being included. The use of the VastePrik app is also increasing, which provides useful information about the number of infusions and bleeding rates.