HemoNED Annual report 2021 available!
19/04/2022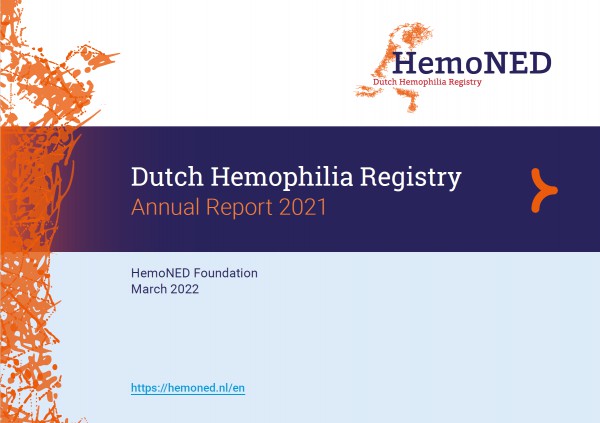 The HemoNED Foundation publishes every year an overview of numbers and trends from the Dutch Hemophilia Registry and the VastePrik app. The HemoNED Annual report of 2021 is now available!
The Annual report shows for example the number of participants in the Dutch Hemophilia Registry by age, gender and (severity of the) diagnosis and the trends in 2021 in prescribed type of treatment. The VastePrik data presents the number and type of infusions and bleeds that have been registered by participants in 2021.